Vladimir Putin won a landslide reelection victory on Sunday according to exit polls, extending his rule over the world's largest country for another six years at a time when his ties with the west are on a hostile trajectory.
Putin's victory will extend his total time in office to nearly a quarter of a century, until 2024, by which time he will be 71. Only Soviet dictator Josef Stalin ruled for longer. Putin has promised to use his new term to beef up Russia's defences against the west and to raise living standards.
In a widely-expected result, an exit poll by pollster VTsIOM showed Putin, who has dominated the political landscape for the past 18 years, had won 73.9% of the vote. Backed by state TV and the ruling party, and credited with an approval rating around 80%, his victory was never in doubt.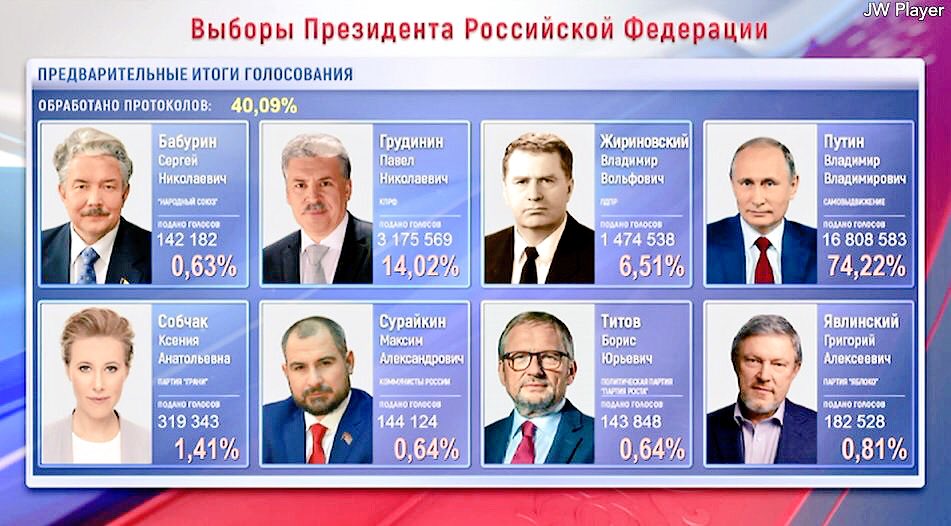 None of the seven candidates who ran against Putin posed a threat, and opposition leader Alexei Navalny was barred from running.